Only two assets in a company really matter: The people who work there, and the people the company serves. Has that ever been more clear than today? When the people who work are on target and serving as good stewards, when they understand their customers and the markets they serve, they are more likely to have the clarity and wisdom to be flexible, adaptable and ethically responsive to ever changing conditions and competition.
Does your organization make the most of the talent and investment you have in both — in an ethical and responsible way? This is the ultimate question for all companies of the next decade.
LodeStar Universal helps an organization harness this tremendous power. Our cutting-edge consulting solutions improve marketing, customer maximization, sales, teaming and other mission critical activities. We are experts in communication such as investor relations, raising venture money, executive coaching and presentation skills. The benefits to you? Increases in revenue, decreases in operating costs and the ability to attract and retain the most potent talent. For more information, call us today.
Mission
LodeStar Universal's mission is to produce the most direct, masterful, effective, sparkling and elegant of solutions. In so doing, we provide enormous economic, social and personal value to society, our customers and ourselves.
Management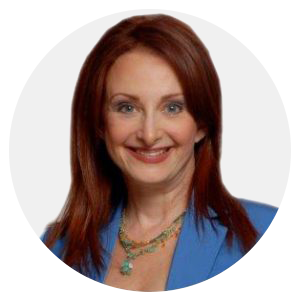 ALEX B. RAMSEY, president and founder of LodeStar Universal, is an experienced consultant, author and professional speaker. Featured on ABC, NBC, in the National Business News, Texas Business, and Redbook, among others, she works with a variety of clients and teaches in two major Universities. She co-founded the professional development series Women's Business/Women's Lives. Her Way Cool! Presentations seminars receive rave reviews from participants and managers. Featured in the book No Longer Moot, Alex moderates the cable talk show Biz Talk. Alex specializes in developing incisive financial presentations for venture road shows and Initial Public Offerings. Strategic planning, executive coaching and male/female communication are other core services. She has an audio tape/ CD to help entrepreneurs raise capital and has written numerous articles.
Representative Clients
Our clients are special. What they have in common is a commitment to quality, progress and excellence. We excel in working with high-technology and other cutting-edge leaders
American Cancer Society
Brinker International
Chubb & Son, Federal Insurance Company
DALMAC Companies
EMS MEDICAL of Switzerland
Financial Source Group
Fujitsu Transaction Solutions, Inc.
Gables Residential, A Trammell Crow Company
Goldman Sachs & Co.
Grubb & Ellis Commercial Real Estate
Ingersoll-Rand Company
Harry Dent Enterprises
HMBA: America's Hotel Broker
LauckGroup
Lucent, Motorola, Fujitsu Women in Technology
National Restaurant Association
Netcertification.com
Southern Methodist University
Southwestern Bell Technology Resources
Southwest Venture Forum
STARTech
Texas Christian University
TManage
The Career Control Group
Toreador Resources
Travis, Wolff & Company
The University of Texas at Austin