We Build Skills to Build Business
From Star to Superstar: Turning Good Companies into Great Ones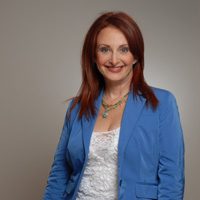 Handling boards of directors and board meetings is a challenge many CEO's face and one that Alex has helped many leaders navigate. Alex helps CEO's deal with sensitive issues at board meetings, keeping competing interests in perspective, and aligning boards with company missions.
One of the biggest jobs any executive faces is motivating people to perform their best. Another major challenge is communicating externally to media, clients, and alliances. We at LodeStar Universal ensure that executive communication is authentic, aligned with the companies goals and objectives and is well received by internal and external audiences. We have helped executives handle sensitive employee issues, shape messages associated with changes in strategy, communicate a compelling story to Wall Street, deliver investor pitches, client pitches, negotiate union strikes and many other activities.

This is an extremely sensitive responsibility and no one does is better than LodeStar Universal.

Alex Ramsey is renowned for her work on investor pitches. See the famous University of Texas' website for video footage of Alex, examples of an executive team she coached to success, and lots of important advice. But raising the money is only one of many steps Alex and LodeStar Universal provide to improve the condition of entrepreneurs and their organizations. Make no mistake about it: An experienced professional ensures entrepreneurs put the right systems in place at the right speed and at the right time. This avoids costly sales and marketing errors, and costly employee errors. Call to learn more about the Start Up Scrub Down.

Stop wasting your time with costly gimmicks that say they are going to differentiate you, but end up only lumping into the same old burlap sack as every other potato. When it comes down to it, the only thing you have to sell is yourself. At LodeStar Universal we provide the missing information you need to make sure you are really being effective. We work with you on your seminars, how you speak in public and in private to clients and make sure you genuinely stand out from the crowd. Get busy and call us now to take advantage of the powerful information we have for you.

The smartest venture capitalists we have worked with understand what they don't know and hire smart people to fill in the gaps. Cagey as foxes, vigilant as eagles, most are smart as can be when it comes to technology and business ideas. But let's not beat around the bush. When it comes organizational development and gritty marketing, most find it taxing. That's where we come in. We clean up the messaging of new technologies. We teach sales forces how to communicate the vision. We help the CEO raise capital with a perfect pitch. But we also work with and coach executives and make sure that the organizational is properly aligned, message, objectives, goals, and culture. We do the things we do best so you can do the things you do best.
Interlude with The Terminator
By Alex Ramsey
From the moment I met Arnold Schwarzenegger, leadership radiated from the smallest duty. Having just pulled up a chair at the hotel where he was having breakfast with his entourage, Arnold firmly, but gently, grasped my elbow and surprised me by excusing the two of us. In those days, I was a newspaper columnist for the rich and famous there to interview him. He was on his way to charming the world. He whisked me up the elevator to his room where away from curious onlookers and celebrity handlers, talking in private was a breeze… Read More
Alex Ramsey shares secrets for executive persuasion with the famed University of Texas at Austin's MBA program as she is interviewed about winning investor pitches.

Note: You need QuickTime movie player to view these videos. These could take several seconds to load – depending on your Internet connection speed.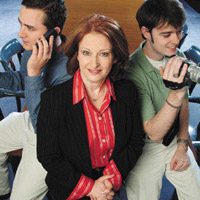 We've shown corporate giants, small businesses, and institutions smarter ways to be entrepreneurial. One pivotal key to success is communication, a starting point where we excel. From CEOs to senior professionals, teams to individual performers, all benefit from our powerful approach
The presentation today was dynamite. EVERYONE loved it. I told you I am gunning to be your star.

I have never seen anything this effective. My sales team was already good. Now, they are awesome. I've seen a lot in my career, and LodeStar is the best.

This is not ordinary stuff. It's at the forefront.

Your seminar is one of the most beneficial things that I have done in my professional career.

I was told to call you to help us develop our business plan. What you did has opened my eyes, given us ideas and saved me grief and money.

Giving presentations for more than 7 years of my career, I must admit I was a little skeptical. What a difference Way Cool Presentations made!

Thank you for what you did for us today.

I gained more in just a few hours with you than I had in all my prior instruction for presentations.

I can't imagine a more challenging and diverse group that the one you so effectively handled.

After listening to the tapes driving to an investor meeting, we were pumped and won the investment capital.

What LodeStar did for our team of seasoned executives helped us beyond our imagination. This saved us enormous amounts of valuable time and wasted effort. I am a fan.

When Alex is with you during an investor meeting, you can't go wrong. The support she gives me is awesome. What she did was worth five times what I paid.

Everyone loved you!! You do such a wonderful job – thank you!

We got our money. Now, we really need you to help us sell! Thank you for everything and all your support.